Classic Series Frame Tent
The Classic Series Frame tent is a tent which utilizes a simple frame to support the tent top, maximizing the usable space available underneath the tent. All Classic Series Frame tents use West Coast Style frames and fittings, making them interchangeable with all other frames and fittings in this style. Frame tents need to be staked to the ground or other wise anchored for maximum stability.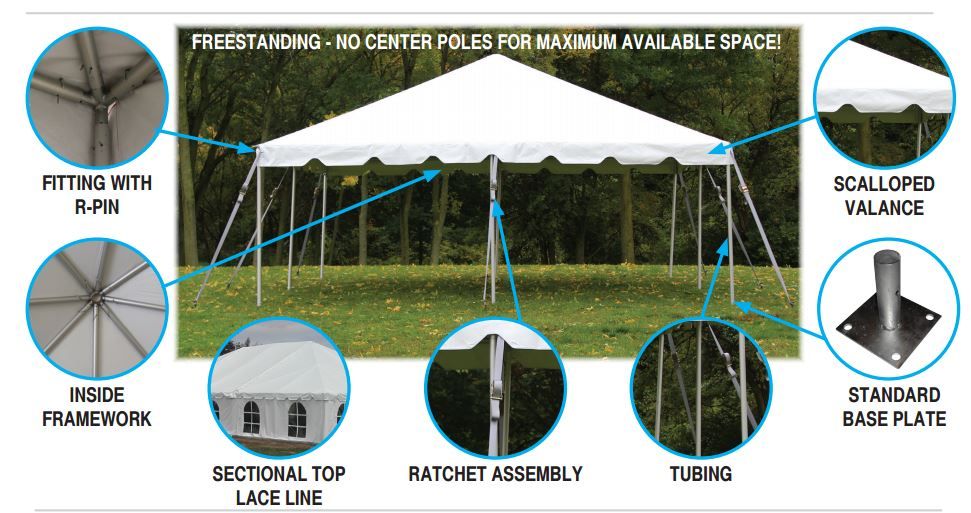 Classic Frame Tents are advantageous for applications that require the maximum usage of space under the tent top; whereas, no center poles or supports are required for installation. Although frame tents are free standing, anchoring systems are still required for maximum performance. The tent top is supported by a frame which provides a sleek appearance of elegance for your event.
Classic Frame Tents Video Playlist