ABOUT CELINA TENT
With roots dating back to a small town hardware store in 1922, Celina Tent began with the creation of a tent rental business in 1996 serving the small community of Celina, Ohio, USA. Gaining more and more experience in event services, Celina gradually transitioned into manufacturing its own tent tops to guarantee higher quality. Eventually selling off the rental portion of the business, Celina Tent has grown to be a manufacturer and distributor of quality celebration and event equipment with divisions in the United States, China (Celina Tent Taicang, Co. LTD, est. 2011), and the Philippines. In 2016, Celina will establish its first distribution center outside of the US. Branching out to the UK allows us to offer the same quality tents and accessories to Europe and beyond.
Remaining a family-owned business, our open-minded attitude toward new and innovative practices keeps Celina Tent at the forefront of the expanding event market. We source quality products and are known as a major distributor of event chairs, tables, and tents throughout North America and Europe. All tents we offer are created at Celina Tent owned facilities to allow us to control the quality. The Celina team has searched the world for quality materials, state of the art equipment, and improved processes so that we can bring you the best value and highest quality products.
Custom Printed Products – table covers, tents, and flags with your logo, graphic, or design – can be ordered as well! All printed items are produced in our headquarters in Celina, OH, where our in-house print shop follows each product from rendering to finishing and packaging to ensure the best quality we can provide.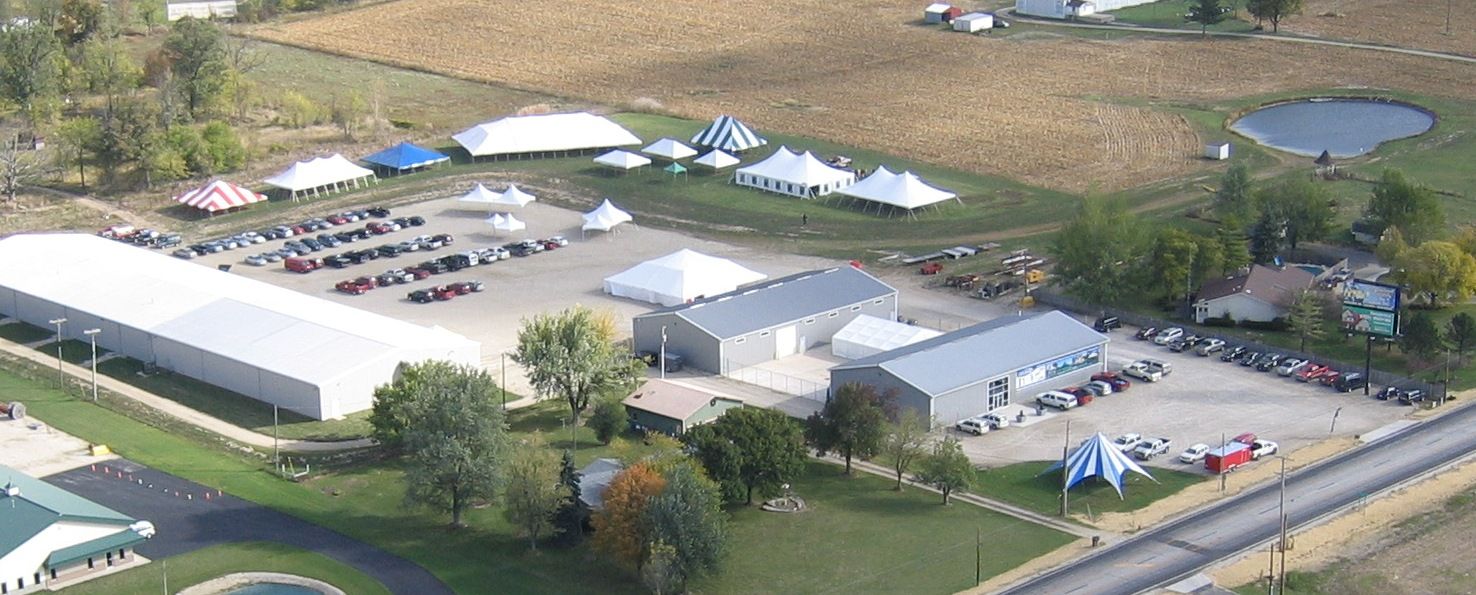 SALES AND CUSTOMER SERVICE
As the world's first company to offer party tents and related event equipment available for purchase online, Celina Tent strives to create the most user-friendly and informative sites possible. In 2000 the website CelinaTent.com was created to promote our products and services, launching GetTent.com two years later to provide 24 hours streamlined ordering of party tents and supplies. Celina embraces new technology and better methodologies to improve design, manufacturing, warehousing, distribution, customer service, training, and e-commerce experience. Our technological expertise allows us to offer all of our tent manuals on our website and a multitude of instructional YouTube videos to aid customers in choosing, using and maintaining their purchases to make sure their investment lasts for years to come.
PRODUCTION AND DISTRIBUTION CAPABILITIES
In a predominately old industry, Celina Tent has established itself as a leader with modern equipment, manufacturing capabilities, and software to make products quickly, efficiently, and cost-effectively. At the Celina, Ohio manufacturing facility, Celina Tent's quality assurance lab is capable of doing in-house testing on raw materials. The 8825 m3 manufacturing facility has the ability to produce more than 23,225 m3 of product per month! Celina Tent Taicang, Co. LTD consists of a 440 m3 facility, which bolsters our stock of engineered fabric products stored in the 9290 m3 Distribution Center at our Celina campus. With large warehousing and consolidation capabilities, Celina Tent is able to fulfill most customer orders within 24 hours.
With significant quantities of ready-to-ship tents and shelters in inventory, Celina has played a key role in numerous relief efforts for natural disasters and contingencies worldwide such as earthquakes, tsunamis, and military surges. Development began on Chemical/Biological/Nuclear decontamination systems for the defense industry in 2011, further expanding the core competencies in Celina's repertoire.
Today, Celina's focus is on 4 main areas:
E-commerce - Offer quality products and simplify the purchase of tents, shelters, marquees, and canopies. No headaches, no pushy salespeople.
Manufacturing - Industrial textile manufacturing services to meet the needs of the industrial, commercial, government, and defense industries.
Printed Products - Large custom printed fabric products to serve promotional, marketing, and events.
Engineering - Develop new and innovative product lines utilizing AutoCAD and MPanel fabric design software.
Celina Tent has quickly become an industry leader in the industrial textile market, always looking to push the envelope on innovative ideas, practices, and products. This is made possible due to the dedication of the hard-working men and women that make up our company, always working toward improvement. At Celina, we want you to know that you're part of a winning team of professionals!
Celina Tent - Introduction to the UK